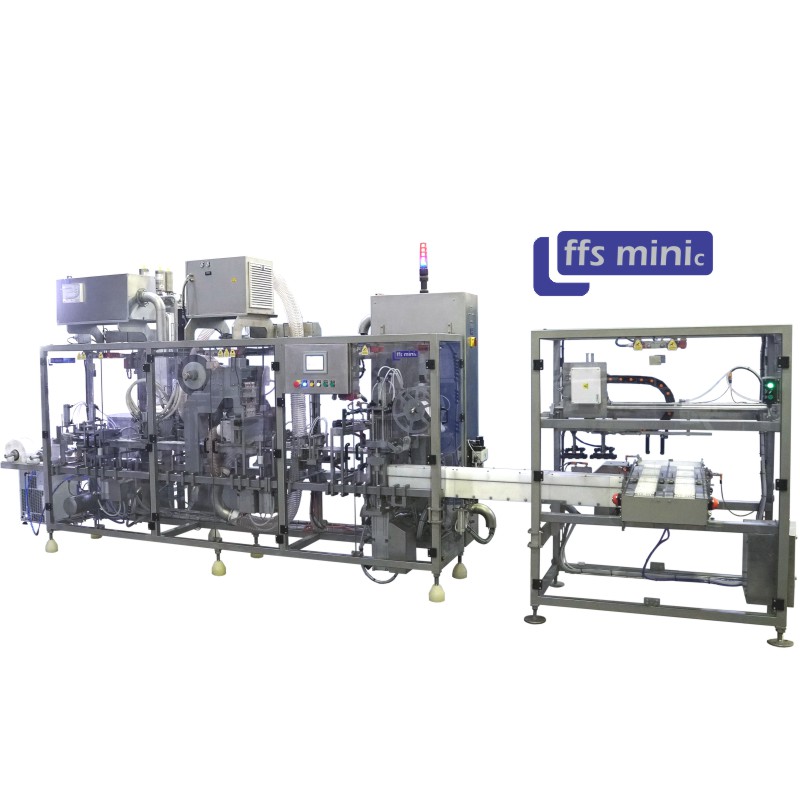 PRODUCTS
FORM FILL SEAL MACHINE
FFS MINIc MODEL
This new design corresponds to the family of FFS machines for portions, covering a range from 6.000 to 10.000 cups/hour.
It is an extremely compact equipment, with ergonomic design following sanitary and operational standards for food products that offers in a machine with reduced dimensions
all the characteristics that are found in bigger machines of the same family for higher speeds.
Supplied with PLC and HMI, it incorporates all the technology for a complete automation, easy operation and data collection.
As an option, an automatic case packer can be included to deliver the product packed into their box or tray.
The filling unit (doser) can be servo-driven on request and it is also possible to include UV light disinfection for lid film, as the bottom web does not require further action after being submitted to a heat treatment for thermoforming. A ionizing and aspiration system can be supplied to remove any dust particle on the web before thermoforming (on request).
This machine can be prepared for filling different product types: semi solids or liquids by a quick change over in the filling unit.
Adapable for different portion sizes with a change in the mould.
Higher production models can incorporate an automatic case packer delivering containers into cardboard boxes.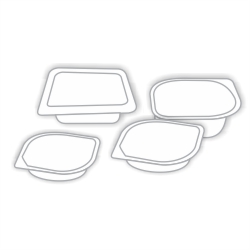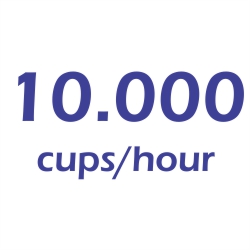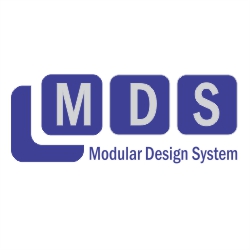 FFS Mini c Model