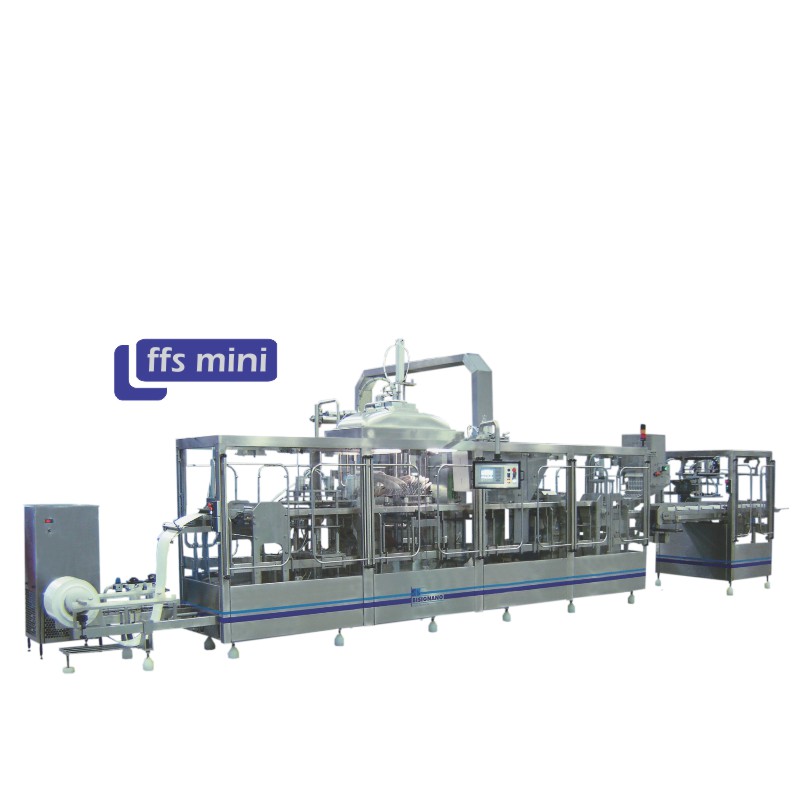 PRODUCTS
FORM FILL SEAL MACHINE
FFS MINI MODEL
Form Fill Seal Machines that thermoform the cups starting from a plastic sheet, fill the product, seal the lid which comes from a roll of film and finally cut out individual portions.
This line of machines is prepared to form small cups known as "small- portions or single serve portions", mainly aimed at catering, airlines and hospitality.
It can be equipped for filling different type of products, such as butter, margarine, jam, spread cheese, milk caramel or salad dressings, etc.
Higher production models can incorporate an automatic case packer delivering containers into cardboard boxes.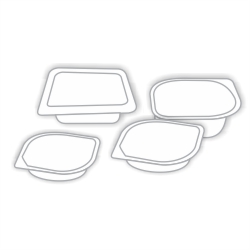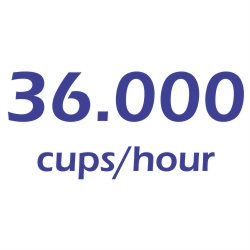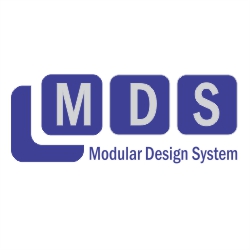 FFS Mini Model